6 REASONS YOU SHOULD TRY A BOAR BRISTLE BRUSH
A boar bristle brush hairbrush is on every hairstylist's must-haves list.
Boar bristle hairbrush is a category for a round hairbrush and paddle hairbrush with boar bristle needle. The boar bristle brush is suitable for detangling purposes for both salon and home use. It is great for detangling and conditioning the hair.
What's so special about Boar bristle hairbrush? Let me explain. Since the beginning of time (or when brushes were invented, pretty much around the same time) hairbrushes have been made out of ivory, bone and sturdy animal hair. Boar bristle brushes are hands down the best brushes for your hair. Every stylist has them in their arsenal of expert hair apparatus. These brushes have been around the longest and are the most trusted because of the soft and silky hair they help create.
Over the course of your hair-having life, you've probably owned a variety of hair brushes — round, vented, paddle, etc. Each design serves a different purpose in the pursuit of certain styles and healthy, detangled strands, but even more important than the shape are the bristles you'll be running through your hair. Flexible, thicker, widely-spaced nylon, metal, but Boar-bristle brushes have tons of benefits.
Not sure if you should invest in one or not? Below, we've gathered 6 reasons you should try a boar bristle brush.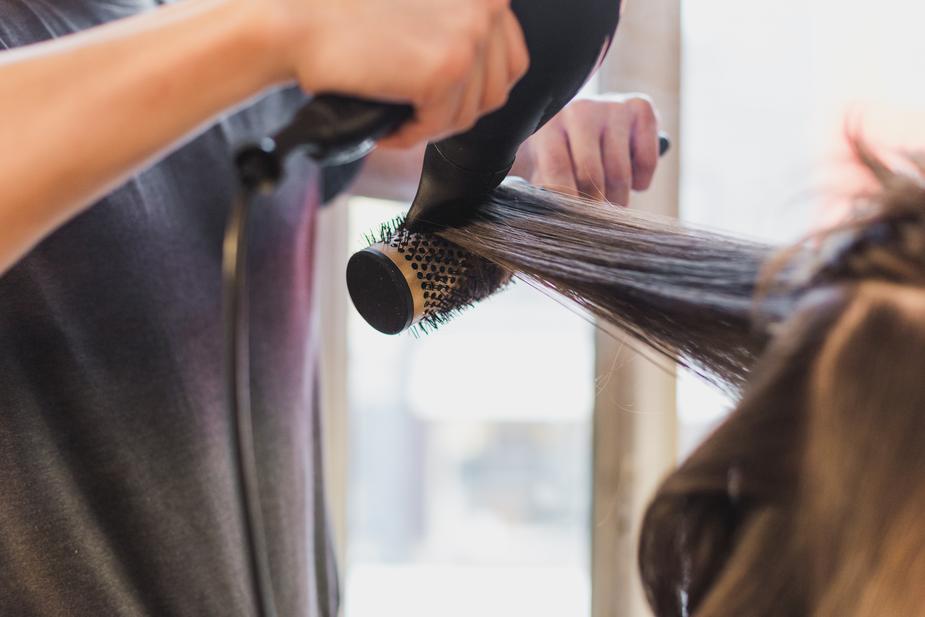 Slide 1
Make your hair More shiny and smooth
Boar bristles are great for distributing your natural scalp oils all the way from root to tip. This allows the oil to coat your whole strand of hair, rather than just having it sit on your scalp. It's nature's best conditioner! And, if you use a round brush, you'll get more tension while blow-drying, which means more shine.
Slide 2
One of the greatest benefits of using a hair brush with boar bristles is that it helps to distribute your hair's natural oils and sebum. In other words, brushing will help to evenly spread the oils along the hair shaft, resulting in a more natural-looking sheen and less oily build-up around your roots.
Slide 3
Over-manipulation and friction from towels, clothes or even brushing can cause trauma to your hair. The good news? Boar bristle brushes are super gentle. Simply because the natural bristles produce less friction, which can then help limit the small everyday damages usually caused by brushing.
Slide 3
4.Used for an Array of Hairstyles

Whether you want a sleek mane or a voluminous bouffant, a boar bristle brush can help you achieve both. Round brushes are great for creating curls or blow-drying your hair straight. But if you want to create more, a boar bristle brush is your best option, as its natural materials will help you get the desired results without damaging your hair.
Slide 3
Brushing your hair with a boar bristle brush also has the added bonus of giving you a mini head massage. Moreover, the natural bristles help stimulate the scalp, which regulates oil production and increases blood flow to your hair follicles, which, in turn, promotes a healthier-looking head of hair.
Slide 3
Boar bristle brushes gently but effectively remove dust caused by impurities from our environment. Cleansing allows your hair to freely breathe and shine beautifully.
Slide 3
You don't kill to get bristles, wild boars are a common source of meat in its country of origin, and the bristle is a by-product. With decades of manufacturing experience, Ningbo JSIU Cosmetic Manufacturer Co., Ltd already has a mature manufacturing process technology. We can assure you that our wholesale mass production of tens of thousands of high-quality boar bristle hair brushes will not affect their quality.
When buying a boar-bristle brush, remember the following rules:
The thinner the hair, the wider the spacing between bristles needs to be.
The longer the hair, the bigger the brush needs to be.
If your hair is shoulder-length or shorter, forgo the boar bristle in place of a round nylon ball-tipped brush, which has greater resistance and introduces less static into your hair. (And, as a bonus, is great for styling).
Cost matters. Invest in a high-quality boar bristle brush.
Our boar bristle hairbrush is suitable for the elderly, young people, and children. We also provide OEM/ODM services. If you are looking for a wholesale boar bristle hairbrush not listed above, you may need to customize a boar bristle hairbrush, please contact us immediately. We are very willing to provide you with assistance and cooperation.