Sustainable, Eco Friendly Hair Brush & Makeup Brush
What kind of Sustainable materials?
Eco-Friendly brush usually means to material from natural sources, but also some recycled material.
Eco-Friendly brush also mean to sustainable brush, provide environmental, social and economic benefits while protecting public health and environment over their whole life cycle, from the extraction of raw materials until the final disposal.
Here I am trying to introduce following sustainable materials:
Bioplastic, including Biodegradable & Compostable PLA, and Wheat Strew
PCR material, Post-Consumer Recycled Resin
Ocean recycled material
Natural material including wood, bamboo, plant fiber…
Sustainable packages, like FSC package, PLA, paper pallet and so on.
Bioplastic
-PLA
-Wheat Strew
-…
Bioplastics usually mean to materials produced from renewable biomass sources, such as vegetable fats and oils, corn starch, straw, woodchips, sawdust, recycled food waste, etc. Bioplastics could look almost no difference from plastic, and replace plastic in some field. PLA & Wheat Strew are most popular bioplastic used in hair brush and makeup brush.
In Europe, if Bioplastic want to claim biodegradable & compostable, it must meet EN 13432 industrial standard. In summary, it requires multiple tests and sets pass/fail criteria, including disintegration of the finished item within 12 weeks, biodegradation of polymeric ingredients within 180 days, plant toxicity and heavy metals. The ASTM 6400 standard is the regulatory framework for the United States and has similar requirements.
All of them share the main test & criteria of EN13432:
90 % biodegradation after 6 months 58 ± 2°C
90 % disintegration after 3 months at high temperature (range between 40 & 70 °C as detailed in the standards)
Eco toxicity and regulated elements content (heavy metal)
It is rather costly to apply certificate of EN13432, JSIU beauty produce hair brush and makeup brush with EN13432/ASTM6000 certificated material.
Wheat Strew is another popular bioplastic material, but it is impossible to reach EN13432 or ASTM6400, as minimal 45% oil based material mixed in the bioplastic. So no wheat strew could meet Biodegradable and Compostable request.
Post-Consumer Recycle Resin
PCR stands for Post-Consumer Recycled material or Post Consumer Resin, That is made from the items that consumers recycle every day, like refrigerator; air condition and other home plastics. These materials are typically collected by local recycling programs and shipped to recycling facilities to be sorted into bales, based on the material. Company like SGS, Intertek issues PCR certificate. JSIU beauty used PCR material with SGS certificated, mostly material from Japan recycle system.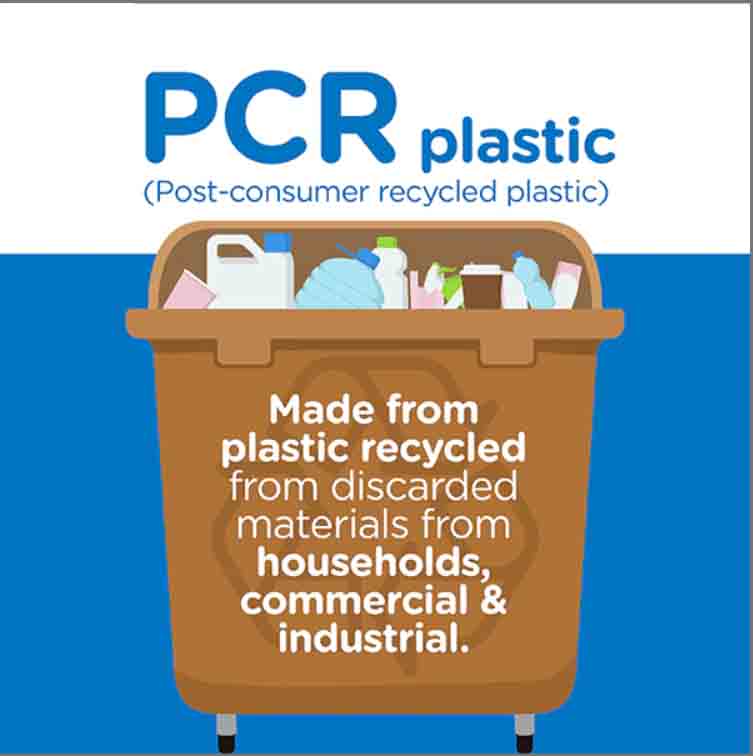 Ocean Recycled Material
JSIU used Ocean recycle plastic, instead of leave in ocean and pollute environment. More and more garbage leave in Ocean, especially polybag and fishing net, JSIU tried to pay more to collect Ocean recycle material to make Ocean cleaning and Safety.
Natural Material for Brushes
Bamboo is fast growing plant, bamboo could grow more than 1 meter per week, use bamboo instead of wood could help earth a lot.
The Forest Stewardship Council A. C. (FSC) is an international non-profit organization, that promotes responsible management of the world's forests via timber certification. It is an example of a market-based certification program used as a transnational environmental policy.
Boar Bristle, plant fiber, goat hair, rubber and wood also widely used in hair brushes and cosmetic brushes.

Sustainable Package
Beside Sustainable material used for brush body, you could choice sustainable package, including:
PLA windows & wrap
PLA, the material mostly from corn, could be in clear film, looks almost no different from glass film. It is possible to use PLA film instead of PVC/PET/OPP, so the brush could be protected and visible.
PLA also possible to use for pallet wraps, which is mostly by PE plastic.
FSC paper package
FSC paper is more and more popular for hair brush and cosmetic brush, especially when you create an eco-friendly line.
Soybean Ink:
Most printing ink are oil based chemicals, but you could use soybean ink to help our plant.
Paper Pallet:
Now Paper pallet is strong enough to hold 1000KGS, so is no problem to hold hair brush, comb, and makeup brush, usually one pallet of brush only around 400KGS.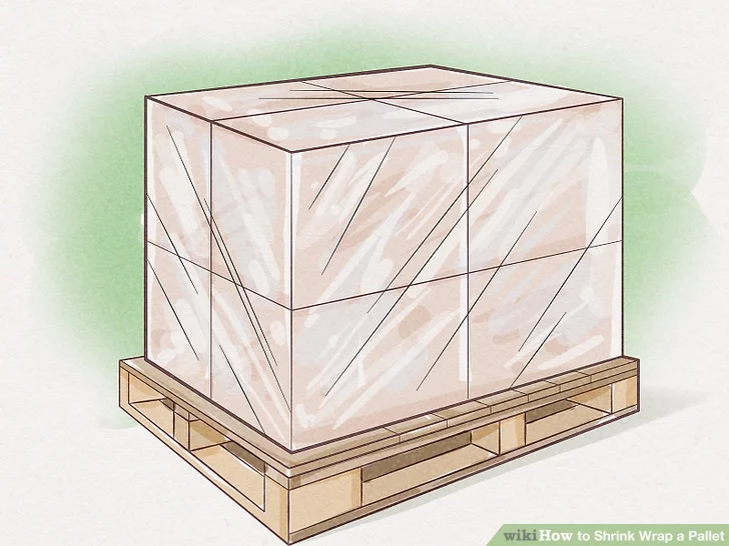 Introduce of Sustainable Brushes
Wet Brush
EcoHair by Olivia Garden
Beter Cosmetics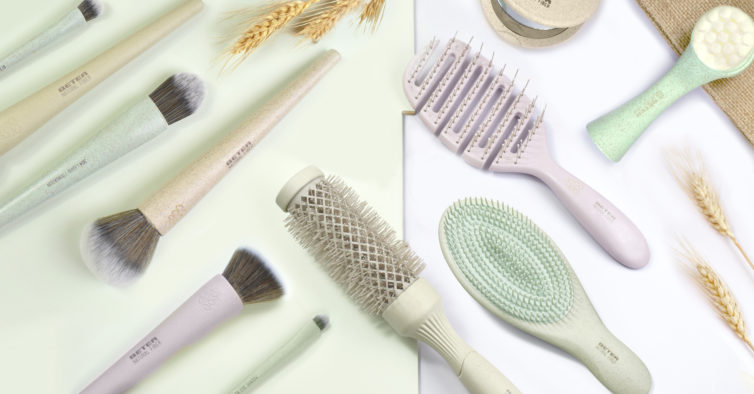 EcoTools
So Eco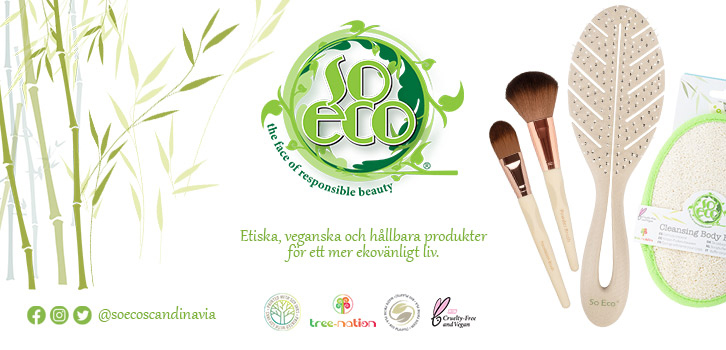 Bass Brush
Ecoed Brush