10 Best Hair Brushes in 2022 for Every Hair Type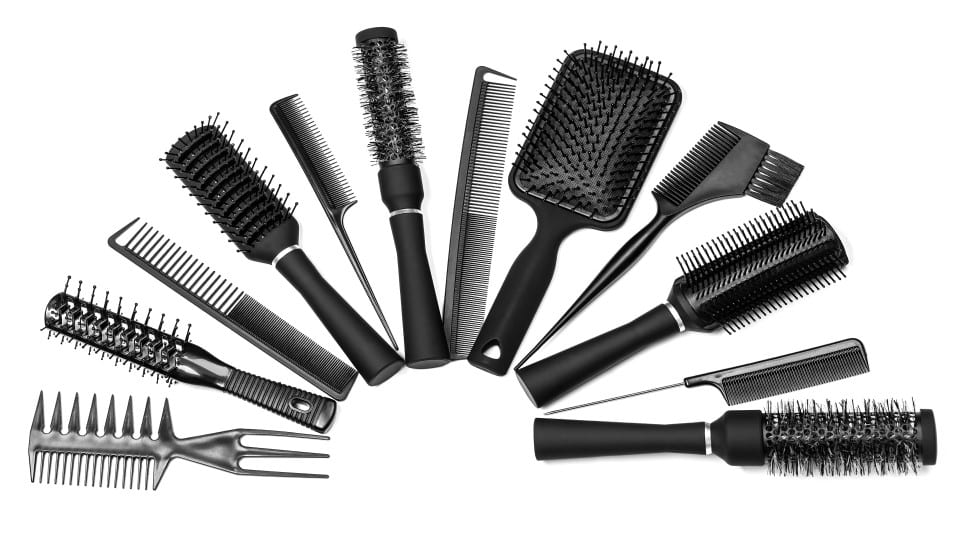 Hair brush is a brush with hard or soft bristles used in hair handling to make hair smooth and stylish.
With the development of material and industrial capacity, the hair brush develops more types for different types. The brush stick can have a cushion, or be paddle or round. The materials of brush handles are various, including ebony, rosewood, new guinea rosewood, beech, abs plastic, polyacetal, etc., and the bristles also have many material resources, such as boar bristle, wood, horsehair, nylon, stainless steel, and so forth.
According to the report by WRDE, in 2020, the global Hair Brush market size was USD 653.1 million and is forecast to 1047.9 million US in 2027, growing at a CAGR of 8.2% during 2021-2027. We've identified the 10 best hair brushes in the market of 2022 by the different needs of the consumers.
Wet Detangling Hair Brush
Best for Detangling
Best Popularity
This detangling brush has proprietary IntelliFlex bristles, which can flex and bend with your strands (without the cringe-worthy snap) to smoothly remove rough areas without harm or rips. It's fantastic for detangling wet hair, but it may also be used on dry strands.
The Wet Brush Original Detangler, a favorite of stylists, editors, and hair obsessives everywhere are gentle on wet and dry hair of any texture. It comes in a variety of colors and patterns and can be used on wigs and extensions.
Looking for a classic detangler manufacturer? Read more!
Tangle Teaser Detangling Hair Brush
Best for Detangling
Best Aesthetics
This brush does exactly what it says in the title: it teases the tangles out of your wet (or dry) hair. It's the perfect no-frills detangling brush, with a tiny size that makes it easy and a vibrant color palette that makes it entertaining. In other words, it's simple to stow in your workout bag and apply after a shower for smooth, lustrous results.
Looking for a tangle teaser manufacturer? Read more!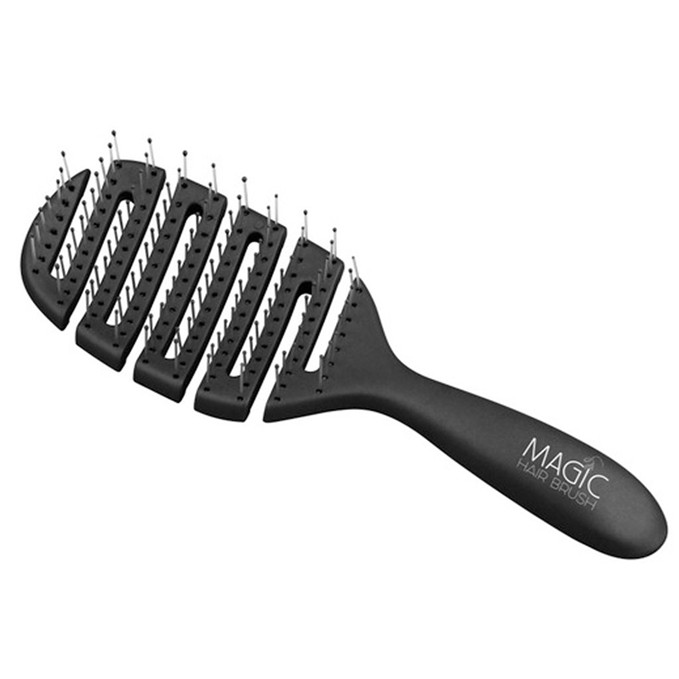 Flexible Hair Brush
Best for Drying Hair Brush
Best for Styling
Because they allow heat to circulate through the brush, they can assist illuminate static and frizz when blow drying. Ionic brushes are supposed to add negative ions to hair, reducing static and frizz, while metal combs may help with static.
Looking for a tangle teaser brush manufacturer? Read more!
Eco Friendly Hair Brush
Best for Esthetic Product
Best for Detangling
FSC approved BSCI certified cruelty free hair brush reduces the discomfort of hair tangling, broken ends, and breaking while also reducing carbon emissions. Lindo's Biodegradable Hair Brush is manufactured from eco-friendly materials like straw, rice husk, and polymer resin. The brush's flexible leaf design and ball-tipped bristles ensure that it glides through a range of hair types with ease.
Looking for an eco-friendly hair brush manufacturer? Read more!

Foldable Hair Brush
Best for Travel Hair Brush
The innovative fold flexes a Foldable full-size detangling brush that saves space. It is convenient to carry in purses, pockets, or bags because it is folding and retractable. It's ideal for use in outdoor settings such as gyms, pools, and camping. has precisely developed bristles that help to smooth hair. They include special nylon brainy bristles that help detangle dry or damp hair without pulling or harming the strands. The bristles contain double-dipped argan oil-infused tips that increase the quality of your hair without making it oily. This heat-resistant travel brush can tolerate a variety of temperatures. 
Boar Bristle Hair Brush
Best for Hair Conditioning 
Best for Fine and Medium Hair
Boar bristle brushes are well-known for detangling and nourishing hair, and they also assist to distribute oils more evenly throughout the lengths and ends of the hair, preventing breakage.Looking for boar bristle hair brush manufacturer? Read more!

Boar bristle Ultra Detangler
Hair is wavy or straight, this thick hair brush will provide a delightful experience! The teeth of the Boar bristle detangling brush are comprised of boar hair blended with nylon, which can improve the health of your hair and lessen combing pain. If you use Boar Hair Brushes, you won't have to worry about damaging your hair or pulling your scalp.Use the Boar bristle Brush while drying your hair to help it dry faster.The ergonomically constructed comb board turns combing hair into a pleasurable experience and relieves you of the pain.Looking for a Boar bristle Ultra Detangle manufacturer? Read more!

Edge Hair Brush
Best for Costme Hair Style
Edge brushes are made specifically with the customer's hair in mindEdge brush help achieve perfect hair style with minimum effort, the firm brush side is made of boar bristle and the comb side has a lot of plastic bristles with high flexibility ideal to make even the curliest hair sleek.

Leatherwood Detangler Brush
The Felicia Leatherwood Detangler Brush has been dubbed the "Mason Pearson of detangling brushes" Felicia Leatherwood Detangler Brush was created by the celebrity hairstylist of the same name. It was praised by almost every stylist she spoke with.Looking for a Leatherwood Detangler Brush manufacturer? Read more!

Paddle Hair Brush
It has a bamboo handle and bristles that massage the scalp and promote blood flow, wood pin tips that softly massage the scalp, stimulating the hair follicles and boosting circulation.It's designed to be extra mild, so it's ideal for those with fine, straight hair (but it's acceptable for everyone), and it leaves a smooth, healthy finish.
We are a leading brush manufacturer in China we have 4 factories located in Ningbo and Henan, we are an ODM supplier for cosmetic and day care products. We are FSC BSCI licensed.