Good hair inspires confidence, and many people would go to great lengths to achieve healthy and good looking hair. According to research conducted by OnePoll, 28% of Americans would rather get stuck in traffic than have a bad hairdo.
What most people don't know is that having healthy hair starts with the type of hairbrush you use. If you don't choose the right brush for your mane, chances are you will experience a static, frizzy effect, and your hair will get damaged.
Due to the high demand for boar bristle brushes in various countries, there are many manufacturing companies around the world. Today, we are going to discuss the top 5 manufacturers of boar bristle brushes.
1. KENT Brushes
Kent Brushes is the world's oldest hairbrush manufacturer – we've been crafting beautiful handmade brushes for 243 years, and we're proud of that.
We also distribute to more than 50 countries worldwide, including the United States, Canada, Australia, Japan and regions including Europe, Scandinavia and The Middle East.
With an extensive selection of brushes including styling brushes, radials, ceramics, vents, ionic paddle, volumizing and pure bristle, Kent Brushes are the perfect choice for both salon and retail use.
We are renowned for our passion for bristle brushes. The bristle is sourced from the finest bristle merchants in India and China, where quality is guaranteed. Timbers are chosen from sustainable forests throughout the world, selected for their beauty, grain, color and suitability to be shaped, drilled and polished.
Address: G.B Kent & Sons Plc, London Road, Apsley, Hemel, Hempstead, HP3 9SA UK
Phone: +44 (0)1442 23 26 23
E-mail: customerservice@kentbrushes.com
Website: https://www.kentbrushes.com/
2. BASS Brushes​
For over 40 years, Bass has created luxury grade brushes, body, and skin tools for professional stylists, barbers, and aestheticians, emphasizing natural, sustainable, and durable materials.
The key features that still distinguish Bass Brushes to this day were apparent even then. Luxury grade crafting and an emphasis on pure natural materials all at a value that was accessible for everyday shoppers.
For many years, the business continued from the garage, but eventually expanded to a series of dedicated suites and eventually a building in Las Vegas. Every year the brand grew, expanding from hair to body, shaving, and cosmetic brushes, but Bass has never strayed far from the specialty of brush making. Today, more than 40 years later Bass Brushes has a worldwide presence and reputation for classic design, natural materials, innovation, and value.
Address: 6975 Speedway Blvd. Bldg. D-103Las Vegas, NV USA
Phone: 800.742.4736
E-mail: info@bassbrushes.com
Website: https://www.bassbrushes.com/
3. JSIU Brushes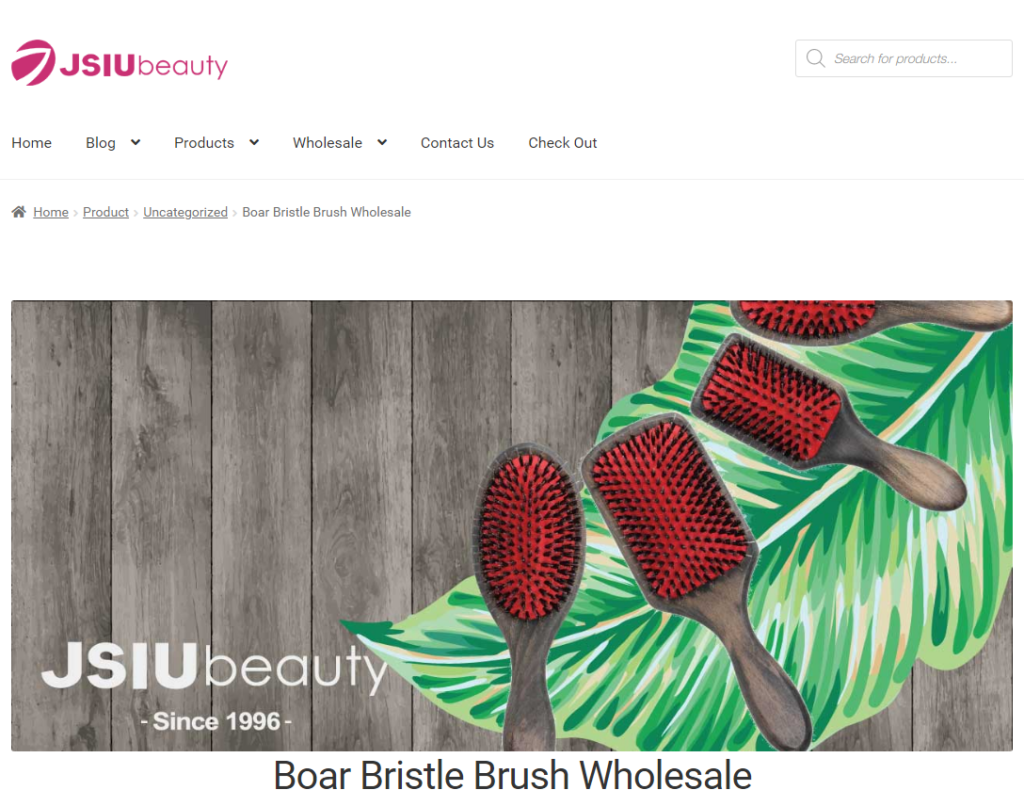 JSIU is a manufacturer specializing in providing wholesale boar bristle hair brushes because we know that in the current global trade, Chinese boar bristle hairbrush manufacturers have more advantages than any other country's production. As we all know, the boar bristle hair brush suppliers in China provide products with better quality, cheaper prices, and more varieties. Choosing their products can bring more profit growth.
Boar bristle brushes bring out the natural texture of smooth, wavy, or curly hair, unlike many other brush styles. This is not the brush you are going to use on wet hair or to style your hair, but it's the best regular brush to remove tangles from your hair, improve its body, and keep it shiny. Know why you should try a boar bristle brush.
Our boar bristle hairbrush is suitable for the elderly, young people, and children. We also provide OEM/ODM services. If you are looking for a wholesale boar bristle hairbrush not listed above, you may need to customize a boar bristle hairbrush, please contact us immediately. We are very willing to provide you with assistance and cooperation.
Address: 10F, Hi Tech Park, 1528, JiangNan Road, Ningbo, 315048, China
Phone: +86-574-27889688
E-mail: sales@www.hair-brushes.com
Website: https://www.hair-brushes.com/
4. SHASH Brushes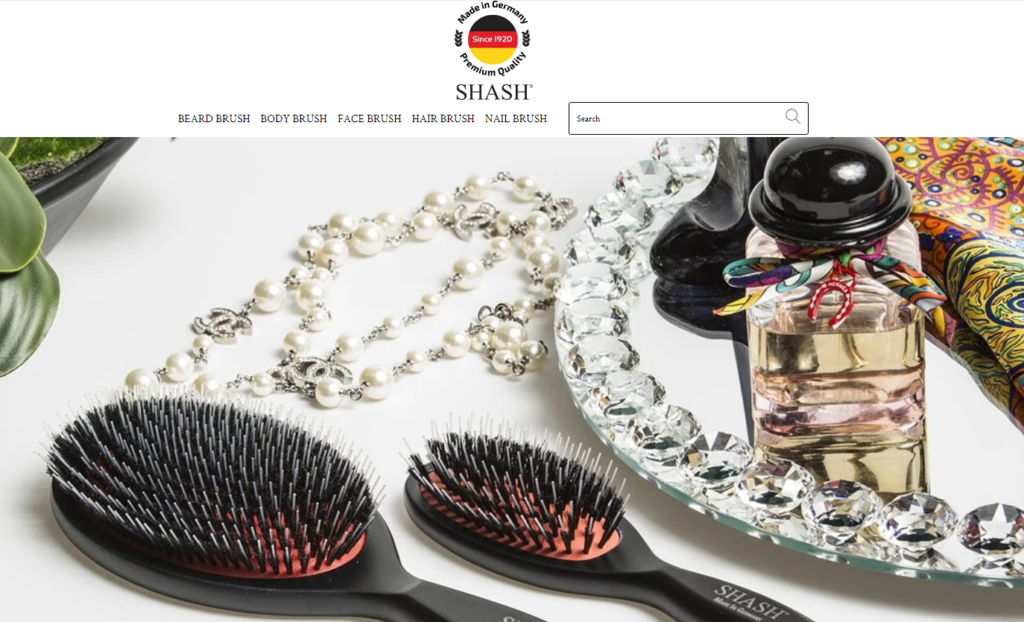 At SHASH, we've turned grooming into a work of art. Made in Germany since 1920, our brushes are manufactured utilizing the latest technologies without compromising traditional, time-honored craftsmanship. Inspected at every stage of the process, each brush reflects our commitment to unprecedented quality. Premium raw materials like 100% boar hair and FSC-certified wood ensure they're ecologically sourced and built to last. Beautifully finished with a sophisticated design, SHASH products allow you to take pride in your appearance.
Address: 1005 Alderman Dr. Suite # 214
E-mail: amir@shash.com
Website: https://www.shash.com/
5. SONVERA Brushes
Sonvera company has its origins in 2018 as a small family business for natural bamboo boar bristles hairbrush. We started with just a few lines of natural hair brushes for generic usages, with the aim of giving our customers the best experience, while achieving the desired look. Today, we have grown to be a full-fledged company that offers a wide range of hairbrushes catered for various purposes, and providing different solutions for daily needs. The hair brushes are designed by our own team of designers to give the perfect combination of ergonomics, style, and function.
Address: 116 NE BARRON DR C202 OAK HARBOR, WA, US 98277
Phone: 18127574519
Website: https://www.sonvera.com/
The Bottom Line
We have discussed the top 5 manufacturers of boar bristle brushes. All these companies provide high quality boar bristle brushes. All have a different design, technology, benefits, etc. But the most important thing is their support and reliability. They make brushes according to safety standards.
If you have boar bristle brushes needs, you can contact us, we will provide you with help and give you the best solution.