Eco-Friendly Material: PCR-GRS (Post-Consumer Recycle)
What is PCR-GRS?
The Global Recycle Standard (GRS) was originally developed by Control Union Certifications in 2008 and ownership was passed to the Textile Exchange on 1 January 2011. The GRS is an international, voluntary, full product standard that sets requirements for third-party certification of recycled content, chain of custody, social and environmental practices, and chemical restrictions.
Post-consumer recycled content often referred to as PCR, is material that is made from the items that consumers recycle every day, like aluminum, cardboard boxes, paper, and plastic. These materials are typically collected by local recycling programs and shipped to recycling facilities to be sorted into bales, based on the material. The bales are then purchased and melted (or ground) into small pellets and molded into new items. The new PCR plastic material can then be used for a variety of finished products, including hair brushes, makeup brushes…
GRS is proof of recycled material, PCR is not only recycled material but also recycled from post-consumer.
Plastics should be recycled because of several reasons:
Plastic recycling helps conserve resources and diverts plastics from landfills or unintended destinations such as oceans (Approximately 8 million tons of plastic waste enters the world's oceans each year).
Recycling plastic requires less energy than making plastic from raw materials.
Plastic recycling helps to reduce fossil fuel consumption since virgin plastic is produced directly from the petrochemical feedstock, such as natural gas or crude oil.
Recycling plastic is less expensive and less time-consuming than manufacturing new plastic using virgin material.
Brush  used GRS-PCR
JSIU Beauty is a pioneer company to use PCR material in the brush industry, here is more information:
Price of PCR products may be more expensive than virgin material.
JSIU has the certificate to prove all GRS-PCR material is from Post-Consumer Recycle.
You could use ABS, PP, and Nylon at moment, want more PCR material, please contact us directly.
PCR may not be able to produce pure color, like pure white, pure pink…
We could produce PCR material like wheat straw color, which is an eco-friendly symbol.
Challenge to use PCR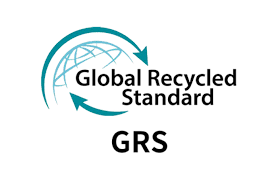 Here are some challenges to using PCR:
Increasing Knowledge: PCR is still not listed on Wikipedia, very few popular knows about this concept.
Systemic request: Plastic is a complex material and each type has unique properties that affect its color, shape, structure, and melting point. Therefore, it is important to sort plastic into different categories so that it can be kept as pure as possible.
Strength & Color: PCR material is not the same as virgin plastic, mostly it could not produce pure color, like pure white, pure pink… and strength of PCR is weaker than virgin material, basically it is stronge enough for hair brush & makeup brush application.
Limited material: Not every plastic we could use PCR, some because of difficulty to collect, some reasons of limited quantity, some changed mechanically a lot… Usually, we could find PCR ABS, PCR Nylon, and PCR PP materials. If you want more, please contact us.
PCR Certificate: Few recycled material suppliers could provide PCR certificates.
Manufacture challenge: PCR may face more challenges to produce than virgin material, further shrinkage, color non-conform, glue problems,