Renaissance Boar Bristle Brush
Description
Color
Red Brown
Cushion Material
Nature Rubber Synthetic Rubber
Handle Material
Oak Wood
Bristle Material
Boar Bristle
Coating
anti-static ionic coating
Labeling
customizable
manufacturer
China
Hair type
Long and Medium Hair
Crafted using 100 % premiere natural boar bristles, made to help you style to perfection, the hairbrush does not inflict any damage to your hair strands or scalp. Natural bristles are also highly effective in reducing split ends and eliminating unnecessary oil and debris Great to preserve the cleanliness and health of your hair.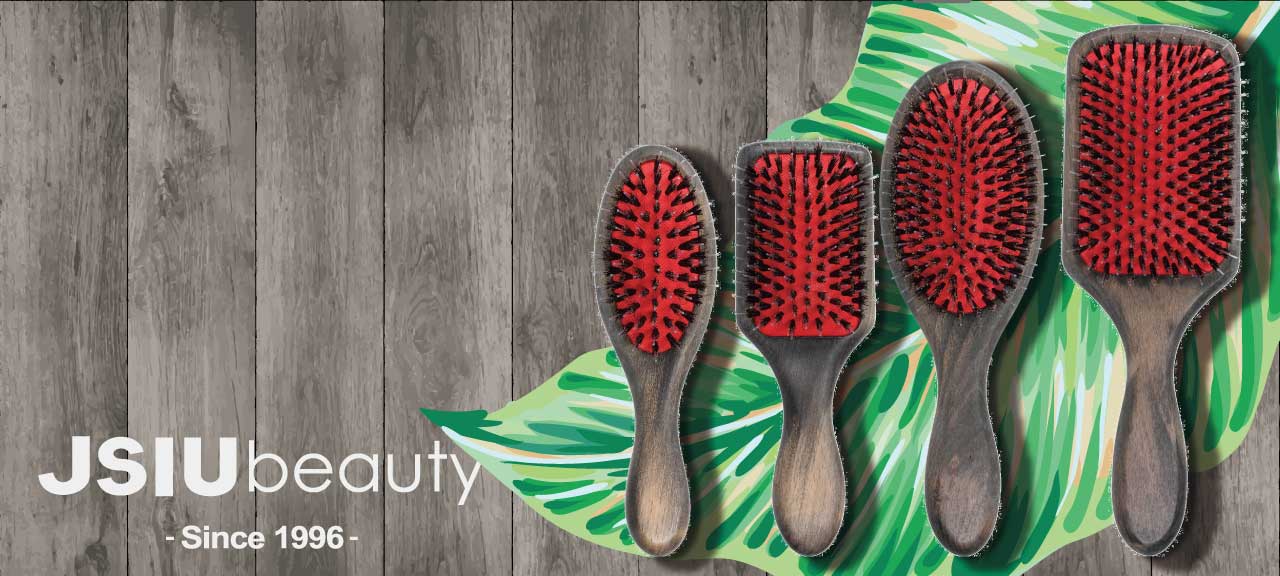 HEALTHY & EASY TO STYLE: Boar bristle brushes create healthy, shiny locks and prevent the breakage of hairs and damaged split ends that are frizzy or unmanageable. Perfect for men, women, and kids use as a detangler. Great for human or wig hairs and when used after a blow dryer or flat iron straightener from your styling kit.
NORMAL TO THICK HAIR TYPES: With a mixture of pure boars bristle and nylon pins, this brush is perfect for detangling while spreading oils from root to tips. A baby, kid, and cute small toddler girls love this brush, no ouch, just easy brushing. Even with a wild afro or subtle vintage wave let this brushwork its magic to roll out a mini, real cheap hair treatment.
SCALP STIMULATION: Synthetic plastic pins designed to comb, detangle, and stimulate your scalp while the boar takes your pure oils down to the ends of the hair. If you have oily hair, even better. Good for wet or dry styling for ouchless curling.
Eco-friendly and Durable design, Made of 100% pure natural beech wood, after rigorous cleaning and coating process, the brush helps avoid static so that your hair stays smooth. Besides, using the brush can produce fewer frizz and knots relative to plastic brushes and combs. You'll also find it easier to break the knots of your hair with a brush.